Roofing
The roof performs functions beyond merely providing a waterproof surface on top of a house or building. It can make or break the design you've envisioned for your home. Roof serves both as a protection to the inclement weather and other elements in your surroundings plus adding value to the over-all look and style of the house. The tough job of the roof and the aesthetic appeal that it adds makes its difficult to choose the type of roofing most appropriate for your home.
Different Types of Roof for your Home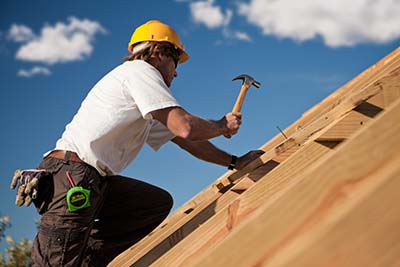 The shape and design of a roof is built according to certain requirements and functionality. Tennessee homes require architecturally wind resistant roofs. With extreme and unpredictable weather conditions, you definitely need the best roof for your home.
One of the best roofs these days is slate. This type of roofing material can surely withstand Tennessee's warm summers, mild winters and strong winds. Slate roofing provides a vintage look and elegance style you would surely love. It can endure snow and hail, moisture, very sturdy and fire-resistant roof you very well deserve. This would be an expensive but worthy investment for your home that could last for generations.
On the other hand, if you want to protect your roof from wearing out from varying weather conditions, you can use steel roof. A metal roof with unparalleled ability to withstand different elements in your surroundings is perfect for Tennessee home owners opting for low cost and aesthetic appeal. It comes in a variety of styles and colors, making it a premium roofing choice.
Asphalt shingles is also a very popular choice with its different styles and colors at a very affordable price. It can hold up against rough weather and highly regarded for its durability. Wood roofing, on the other hand, gives a timeless, natural, cozy look to your home. It could last for about three decades if professionally installed and well-maintained.
Your sunroom's roof can be made out of different types and do not necessarily have to match the rest of the house's roof completely. Choose the type of roof for your ideal place of relaxation whether it be a solid roof, a roof with skylights or a roof constructed entirely out of glass.
The Best Roofing Professional for You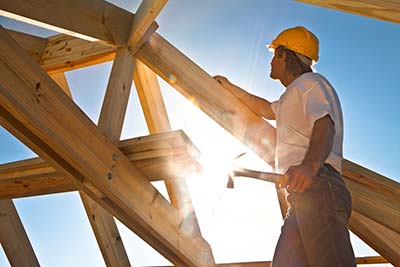 Choosing which of these various roofing materials will best suit your home and your need is not easy. It is better to ask the advice of professional home builders like us. Neal Ragan Construction can help you decide on the most-effective and suitable roofing design for your home based on your need and budget.
In order to make the best design for your roof, you need contractors who know the Tennessee area perfectly, and who are willing to spend hours perfecting your roof so that it can last a long time.
We are professional roofing contractor that understands your home needs. Our trail of satisfied customers in Tennessee particularly in Johnson City, Kingsport and Bristol can guarantee our type of workmanship and professionalism that comes with our years of experience in home construction and landscaping.