Remodeling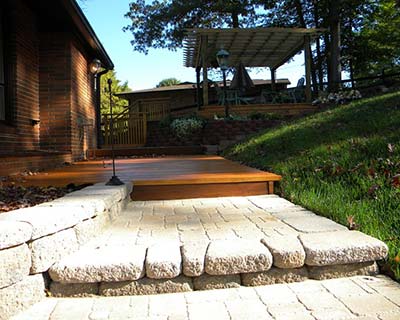 Most people take a lot of care and spend significant amounts of money when they are getting their homes built and designed. And the elements and installations in their homes are built to match their preferences. But everyone yearns for a change sometimes and it's why homeowners get some renovation work done in their house once in a while; they may alter a few features, add some woodwork or new furniture, paint their home, or add new décor pieces or artwork to their property.
However this isn't always enough for that complete change in their immediate surroundings that people look for. Aside from that, there are times when homeowners need some additional space for their growing family and these remodeling jobs are far more involved and complex than basic renovations where you only upgrade a few features to uplift the look of your home. In simple words, the skill levels and the types of tasks involved in a remodel project are very different from that of a renovation contractor.
Getting your house remodeled is about planning the features, extensions, additions well, using good quality materials and choosing a great contractor for the job. Neal Ragan Construction, Inc. has been providing customized solutions to property owners in and around Johnson City, Kingsport, Bristol and Mountain City for a long time now. The company also has offices in Damascus and Abingdon to cater customers there and in the surrounding areas.
Types of Remodeling Projects
Hiring a well-established and experienced contractor gives you the assurance that the entire project will be planned well and that all the features and installations will be made using excellent quality materials and workmanship which increases the lifespan of the features built. Some of the remodeling projects the company handles include:
Additions and extensions - If you need more space to accommodate the growing needs of your family or are welcoming an older relative to live in your home, you may want to consider getting another bedroom added to the existing structure. This could be built above the garage or as an extension as well.


Attic and basement conversions - These are a great way to increase the functionality of attic and basement areas that aren't used optimally in most homes. These spaces can be converted into a bedroom, study room, playroom or even a home office or entertainment room. Not only does this improve the functionality of the space, but increases the value of your home as well.


Adding a story - Some homeowners may need much more space than just one room and adding a new story to the existing structure is a great way to do that. In fact, it's a much better option than selling the current property and buying a new home.


Adding a sunroom or conservatories - These extensions improve the functionality and aesthetics of the living areas and add dimension to the structure as well.
Regardless of the type of remodeling work you need done, the job may need permits, the services of structural engineers and a skilled contractor, and companies like Neal Ragan Construction, Inc. offer comprehensive residential remodeling solutions that are right in line with your needs and vision.
"MORE ARTICLES"
Pavers
Retaining Walls
Landscape Contractor
Home Builder